BOV Choices
BOV... Bug Out Vehicle... For the "real" survivalists, we know we need a F350 4x4 extended cab diesel, or maybe a restored 1972 Jeep Commando that won't be subject to EMP failure, or maybe, we go all out and get a restored military Deuce and a Half truck.
All of those are really cool, I have friends or family with each, they definitely fit the bill for a BOV, but are not right for me.
I drive 115 miles every day on my round-trip commute. My current daily driver is a long paid for 2002 Dodge 1500, 2 wheel drive with 153,000 on it. It does me fine, and is pretty comfortable. I've bought three new vehicles since 2000, and all of them have been stick shift, no cruise control, no power windows or door locks, but functional. The problem with the Dodge is that I've missed about 5 days of work over the past few years because I couldn't get there in snow.
I need a 4 wheel drive. I don't need a traditional BOV because my goal will be to get home from work, not head for the hills. I'm not buying anything new. In fact, I won't buy anything for a couple years because I plan to pay cash for it. It needs to be 4x4, get 20-25 mpg, cost $15-20,000 for one that is a few years old with about 60,000 miles or so on it. It also needs to be automatic, have cruise control and power windows, and be comfortable. I want it to be somewhat of an earth tone color. I'm not a giant, but I'm not a small guy either, and the 2 1/4 hours a day on the road can wear me down sometimes. I've kind of got it narrowed down to four that I am interested in.
The Honda Element
I drove one of these regularly at my old job. It's pretty comfortable, surprisingly roomy, nimble, and kind of cool. I like the older versions with the black plastic corner panels better than the newer style that looks a little "sportier."
Toyota FJ Cruiser
I understand that the white top is to bring back the flavor of the old Land Cruisers from the 70's, but I think they look really stupid. A couple of years, the FJ was available in a solid color, but other years are all two-tone. There are a lot of aggressive options that can make this an off-road monster, but still be fine for the commute. I've never driven one.
Mitsubishi Montero
The Montero is the winningest car in the history of the Paris to Dakar Rally. Those are some pretty good bonafides. They quit importing it to the US in 2006, so by the time I'm ready to buy, they may be too old for consideration. I've also got a slight prejudice against Mitsubishi. An old co-worker was a retired Marine who was a Japanese POW during WWII. Bill was kept as slave labor in the Mitsubishi factory. I've only driven one, and it was back in the early
80's
90's, a totally different body style. But it was pretty comfortable.
Volkswagen Touareg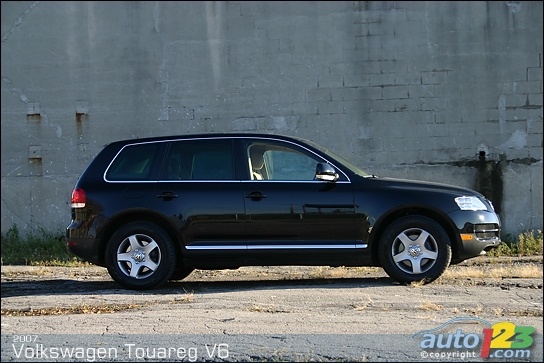 The Touareg has won the last three Dakar rallies, so it is certainly a capable vehicle. It is loaded with features, and there have even been a few models in the US that have diesels. I've never been in one, but I'm thinking it might be a tad small for me.
So that's what I'm looking at. A couple years from now when my truck is at 200K, and we have the cash saved up, I'll try them all out (and anything else that might meet my requirements) and make a decision. I'll let you know.
Herbs
Jack Spirko has put out the fourth and final installment of his
Herbal Actions
series on
The Survival Podcast
. Be sure to check it out. Very informative.